Ivana is truly committed to her clients success. She supported us with key strategic and commercial developments in CHEP's newly opened market, Russia. Her strategic and practical thinking and also local and cultural sensitivity and open mindset helped us create and deliver tangible short and mid-term strategic plans, assess and adjust CHEP operational model to meet Russian market requirements and also engage and empower successfully multi-cultural cross-departmental teams to work towards one vision and have an extraordinary impact in delivering desired growth aspirations. With Ivana's strategic and international business development expertise, cultural and people sensitivity and her level of dedication, it's certainly no surprise her client's are reaching the levels of success they desire.
J. Behr | VP General Manager Central & Eastern Europe at CHEP

With her professionalism, customer-centric and hands-on approach, Ivana helped us assess and enhance the sales effectiveness process, sales pipeline, value proposition and strategic account approach for top opportunities in Serbia, Croatia, Slovenia and Bulgaria. She quickly established excellent relationship with local teams and worked with teams to successfully deliver agreed operational sales gains. Her extensive company knowledge, cultural awareness and sales and growth strategies expertise meant that she could not only facilitate the different thinking but also contribute to the sales effectiveness content and toolkit creation. I highly recommend Ivana's expertise to any business seeking a new sales strategies, growth plans and international expansion.
S. Kazakos | Regional General Manager Central Europe & Balkans at CHEP

Ivana's client and solution-centric, strategic and innovative approach helped us with the agile market entry strategy, key strategic and commercial developments that required frequent adjustments until proven to open a new market for us, Russia. Ivana is a visionary strategic thinker who cuts through complexity keeping the strategic ideas, milestones and initiatives clear, simple and easy to follow by the teams.
Ivana is vibrant, passionate and inspirational demonstrating refreshing approach to challenging the norm, managing cultural diversity and leading with impact across diverse pan-European teams.
With her dedication and impactful leadership style, she sparked instant ownership, keeping the teams' focus and discipline until short- and mid-term strategic milestones, initiatives and actions got delivered.
I would highly recommend Ivana's expertise to any business undergoing strategic and commercial transformation, seeking innovative growth plans and geographic expansion.
R. Paetzold | Country General Manager Russia at CHEP

She has the rare gift of combining a practical knowledge of business and a clear objective approach that seems to give just the right amount go attention to everything, with a good intuition and an understanding of how we work emotionally as human beings. Ivana is able to maintain excellent focus throughout the sessions, is great at managing time and has an acute ability to pick out seemingly insignificant details that turn out to be in fact, significant! This is a great skill set for a coach and I would highly recommend anyone to talk to Ivana to investigate the possibility of working together.
Matt Rutherford | www.enlightenedcommunities.eu | Portugal

Ivana is a wonderful business coach that has supported me in exploring and defining my long term goals. She's a brilliant listener, showing empathy and building a personal connection but has also inspired change and call for action to manifest my long term career goal. Her sessions have been transformational and I am incredibly grateful for her help!
F. Ghica | Commercial Manager in top 100 FTSE Retailer | London

We were experiencing competing and sometimes conflicting demands with our businesses and personal lives, and we wanted to refocus on our short term and long term goals, ensuring we got balance and clarity on the priority of each area as we continued to develop all of them.
Since working with Ivana we have clarity, a plan to drive us forward and rituals to keep us in peak state, enabling us to work effectively and to full capacity.
Ivana is an excellent coach and incredibly versatile across both the business and personal areas. She applied numerous strategies to help us achieve our desired outcomes and kept us accountable along the way.
Joanna and Melissa Stone | Property Investors and Speakers | London

Ivana has the amazing gift to connect with your deepest self and innermost knowledge. She provided lots of inspiring as well as practical guidance allowing me to heal emotionally and grow spiritually . The advice I received really helped to focus my attention at times when I felt really overwhelmed and unable to resolve issues. I was very impressed with the accuracy, compassion and wisdom that she conveyed during the sessions. Sometimes I didn't even need to raise the issue, Ivana knew immediately what questions to ask to encourage and support me to be open and work through the pain managing difficulties in my personal life (divorce, family) as well as my career.
I feel incredibly blessed to have been given this opportunity to work with Ivana. Ivana's light truly radiates from her and I could feel her genuine care and concern for me and my inner struggles.
S. Armstrong | Independent Paediatric Therapist and Children's Mindfulness Teacher | London

I was so blessed with the opportunity to work with Ivana for 3 months. I came to her looking for help with my business and trying to clear up some blocks I knew were holding me back.
Ivana is an incredibly intuitive person, she has the ability to see through the mess and coach me towards more clarity very efficiently, she helped me see what I needed to focus on, but first of all what were the limiting self-beliefs (I didn't even know I had) I needed to let go of in order to move on.
I always looked forward to our sessions, for Ivana was always able to bring this wonderful balance of careful deep listening and sharing her wealth of wisdom and ideas. I would come out with new insights and clarity about my next steps each time.
I can recommend her services to anyone who would like to learn how to reconnect to their intuition, to receive full support in understanding and finding your own greatness and talents and move forward to reaching your goals personally and professionally.
I am deeply grateful for Ivana's help and I look forward to our continuous relationship!
Ivana Silva | Holistic Health Coach | Dubai | http://www.happyhealthyexpat.com/
Before working with Ivana, I was feeling overwhelmed with the business growth strategy, operational effectiveness, increasing productivity plans and managing people. Within 6 months of working with Ivana, I have witness a great positive change and impact on my personal and professional life. The biggest change was within, my personality, that positively shifted the business.

As a result of working with Ivana, I am feeling more confident and I am able to trust my team, delegate tasks with ease, manage effectively the team remotely, and live each day with a positive success mind-set that impacted my team as well. I implemented more effective and efficient planning, scheduling and team governance that resulted in all 10 coffee stores exceeding their KPIs.

I am truly grateful for the great positive mind-set and personally change that resulted in business transformation.
S. Rasool | Owner of Costa Coffee Franchise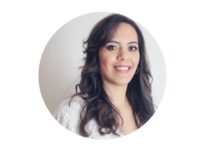 Ivana has a very professional manner and attitude. She is thorough, sensitive and very effective. Ivana has a great body awareness and understands how to promote healing within it. She is a great therapist who I recommend to everyone seeking for transformation and success in their life.
Thank you so much Ivana for making a difference in my life and for all that I have learnt from you.
Alcione Figueiredo | Homeopath