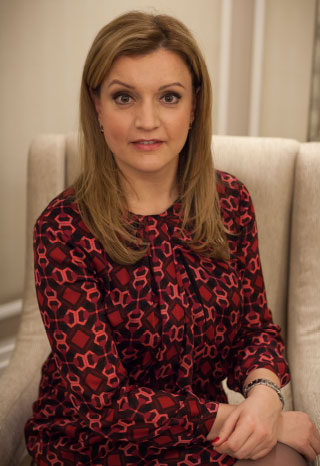 Let me tell you my story…
I'm Ivana and a few years ago, I was working in a sales and marketing and new businesses development corporate jobs when I began to yearn for something more via a burning desire to do something bigger and better; hence the time had come to launch my own business.
I was feeling overworked, unhappy and frustrated knowing that, deep inside, my purpose was calling for me to do something different. The tricky part was that I was confused over what idea to pursue first and how to replace my corporate salary with one idea that would maintain my lifestyle.
Eventually, I had my wake-up call when I got physically ill. During that period, I started meditating daily and connecting with my inner self. This is the time I took responsibility to create the life I desire. The single decision forever changed my life.
Within 6 months I left the corporate job, and I started my own business and within a short time later I successfully acquired my first client increasing my earnings from the first month of starting my own business. Now I have more freedom to plan my day and week. I get to travel internationally working in beautiful hotels and spaces as a Transformational Business Consultant and Coach, helping ambitious, motivated executives like yourself to thrive both spiritually and financially by launching and growing businesses they desire.
I now know for sure that it is ALL POSSIBLE for everyone! I encourage you to say YES to your heart's desire to awaken your true potential and talent. It's time to launch and grow the business you so very much desire. Well, I am here to help you attain this goal so let's start your transformational journey TODAY.
You have the Power to Create the Business and the Life you Desire!
Signature Business Intensive is for you if your answer is "yes" to any three of the below questions:
Are you feeling stuck in a corporate job that you want to leave in order to launch the business you desire?
Are you worried about how to replace your corporate salary by launching and growing the business you love?
Or are unsure how to package your high level expertise to be able to replace your corporate salary and maintain your lifestyle?
Have you got a business idea or a few ideas for launching your own business but you've not been sure which one to design first and/or how to get started?
Are you thinking of launching a new service or a project and need a clear launch strategy and execution plan?
Do you long to fulfill your inner call and vision but you are unsure how to find personal and professional fulfillment and balance?
Do you want to discover deeper purpose, be inspired, fulfilled and free everyday?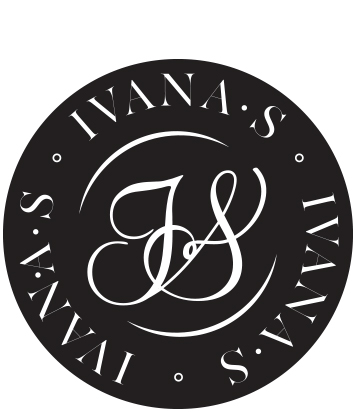 What outcomes can you expect from your Signature Business Intensive with me?
Business Idea and Model

Clarity on what business idea, a new service or a project you would love to launch and grow.

Ideal Customer Avatar

Clarity on who you're here to serve and how you can position your service or product to be the perfect solution for your ideal customer eliminating any stresses and fears they may have.

Strategic Business Plan

A high-level business plan design comprising of all relevant elements: your brilliant business idea, competitive market characteristics, operations, sales & marketing strategy, support network and financials.

Execution Plan

Confidence and certainty to Transform Your Life Journey by developing a tangible execution plan for leaving your current job, starting and growing the heart-centered business you love.

Mindset for Success

Liberation from "wrong expectations", limiting beliefs and self-doubt by learning how to use your intuition to realise the fulfillment of your own unique life journey and co-create your reality.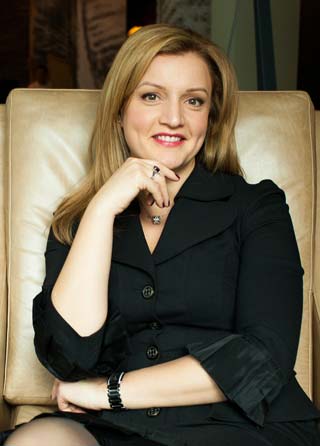 What's included in your Signature Business Intensive?
A Signature Business Intensive Welcome Pack crafted to uncover what business idea(s) you have and what's really holding you back
1-hour an introduction call prior to your Signature Business Intensive to ensure goals and objectives alignment
One-Day, private Coaching Intensive focused on you, your inner calling and vision and mapping out the plan on how to launch and grow the business that excites you thriving both spiritually and financially
Your Private Intensive is hosted at a luxurious hotel 
Three, 2-hour private coaching sessions over the day focused on achieving the desired output:

Session 1 – Selecting Your Most Inspiring Business Idea/New Service/New Project to Launch and Grow and Breakthrough any Limiting Beliefs and Self-Doubt
Session 2 – Defining Your Ideal Customer Avatar and Strategising on and Designing the Full Business Plan
Session 3 – Preparing Your Execution Plan and Your New Mindset for Success

Downtime for connecting and inspiration, a transformative well-being lunch in the luxurious and stylish environment.
2 x 1 hour follow up calls to support you with the smooth execution
All of the above, as we'll spend 10 dedicated hours together, your one-time investment: £3500 
MYKONOS | ATHENS, GREECE - June 2016
If you are Committed to Awaken your Genius and Inspire Yourself and your Business either in Mykonos or Athens in June then your total one-off investment is £3,500.
Total one-time Investment is £3,500
Want to make sure the Signature Business Intensive is the right choice for you?