Let me tell you my story…
I'm Ivana and not that long ago while I was still working in a corporate job, I craved to create and fall deeply in love with the business I desire.
I remember when I left the corporate job behind I took two months to relax and recharge and, afterwards I spent the following six months trying to figure out what business idea to pursue first and how to replace my corporate salary with one that would maintain my lifestyle traveling the world.
My initial business idea was linked to e-commerce. While I spent time doing research, connecting with many like-minded people, business mentors and potential investors, I discovered that I absolutely love helping and mentoring others, helping them achieve the life they desire. After these sessions I would feel more energized and the desire to do more of them got stronger.
I got clarity by doing!
I took my first step by assessing my area of expertise and how best I can serve. I became very excited and keen to begin my consulting and coaching business. I allowed myself to ask for and receive support from an inspiring career coach who was further ahead of me and has walked similar steps.
So I quickly created my executive offer and I became a Transformational Business Consultant and Coach, helping and empowering ambitious executives like yourself to clarify their strategy, who they are serving and why, find their inner balance and thrive both spiritually and financially by transforming and growing their extraordinary businesses.
I became clearer on who my ideal client was and why I wanted to serve them. I also developed a more concrete marketing plan and the tangible action plan that matched my personal style and kept me focused and inspired to fast track to success.
I now know for sure that it is ALL POSSIBLE for everyone, to get inspired with your business idea, have clarity and certainty what your next steps are in transforming and growing the business you desire in 5 months.
And remember, you aren't selfish, arrogant or a dreamer! I encourage you to say YES to your heart's desire to launch and grow the business you so very much desire. Well, I am here to help you attain this goal so let's start your transformational journey TODAY.
You have the Power to Create the Business and the Life you Desire!
5 months 1:1 Private Coaching is for you if your answer is "yes' to any of the below questions:
Are you about to launch your own business but you've not been sure how to get started?
Do you long for work that's more fulfilling and inspiring but you are not sure how to transform the focus of an existing business maintaining your lifestyle?
Are you not sure who your target client is, where to find him/her and what he/she is willing to pay for your offer?
Do you feel your sales and marketing plans are not working in harmony and reflecting your personal style?
Do you know in your heart that you want to fast track your business to success while maintaining your inner balance?
What outputs can you expect from your Private Coaching with me?
Business model

Deep dive into your business and clarity on who you are serving and why. Explore and select a new inspiring service you would love to launch and grow.

Sales and Marketing plan

Clarity on what your ideal client is willing to pay for your services and develop your sales and marketing strategies to match your personal style and attract your ideal client.

Execution Plan

Confidence and certainty to Transform Your Life Journey by developing a tangible execution plan for launching and growing the business that fulfills you both professionally and personally.

Liberating Mindset

Become an expert in self-mastery and learn how to find your inner balance and strength, use your intuition to realise the fulfillment of your own unique life journey and co-create your reality.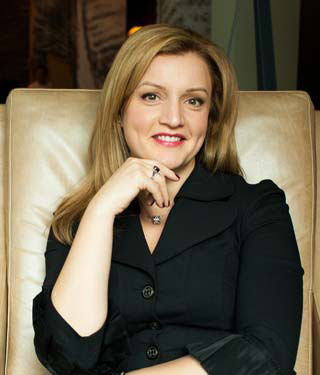 What's included in your 5 months 1:1 Private Coaching?
A Private Intensive Welcome Pack crafted to uncover your inspirational business and desires and what's really holding you back
A two hour, private coaching over Skype to explore your opportunities
Eight, one and a half hour private coaching session over the next 5 months focused on achieving the desired output:

Launching or Transforming Your Most Inspiring Business
Defining your ideal client, inspiring business offer and where to find and how to attract clients
Becoming Aware and Breakthrough any Limiting Beliefs and Self-Doubt
Planning, Preparing and Executing Your Sales & Marketing Plans
Practising Your New Mindset for the Future
Consistent e-mail support in creating and executing your fast track success plan confidently in the next 5 months

All of the above as we'll spend 14 dedicated hours together, your one-time investment: £2800 or two instalments of £1,600
Total one-time Investment £2800
Don't want to pay it all at one? No Problem!
Want to make sure the Private Coaching is the right choice for you?